Nerf Zombie Party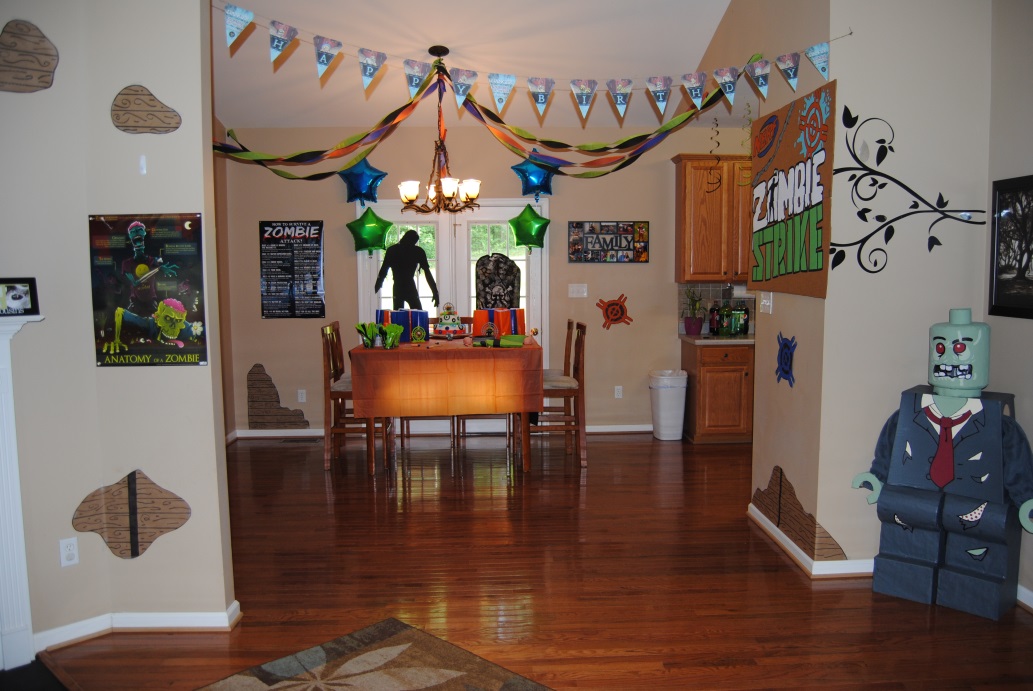 My oldest has loved Nerf guns for a long time. He has quite the extensive collection. This was for his 10th birthday party that also coincided with a zombie craze. Since they were older boys, I did not have as many structured activities as I do with my younger son. The main attraction was an all-out nerf battle. The secondary event was an obstacle course. The invitation stated that each person bring a nerf gun to the party.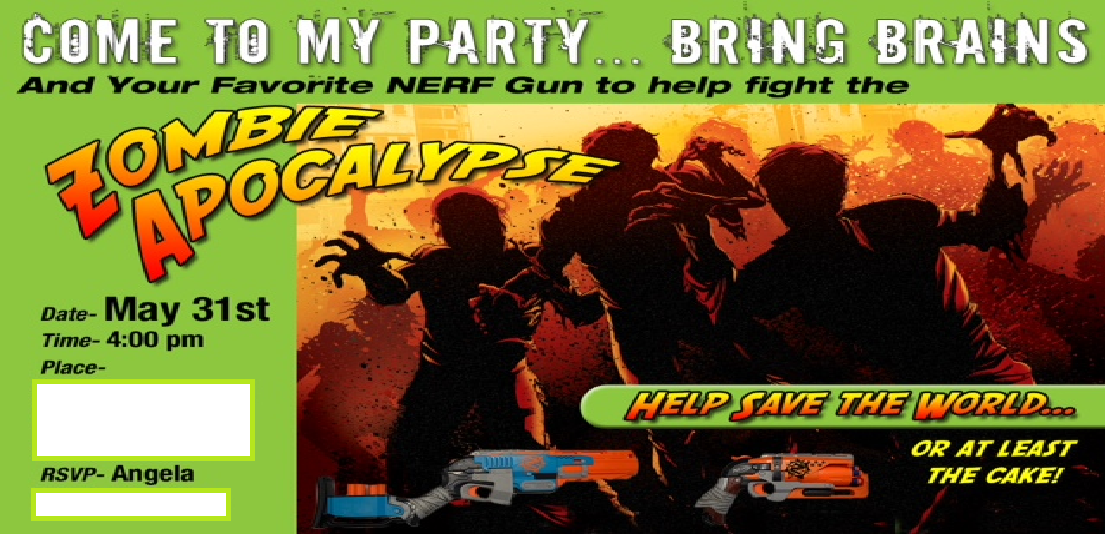 Nerf Battle Essentials
-Extra bullets (I bought in bulk at Toys R Us)
-Large pieces of cardboard
-Dowel Rods
-Wire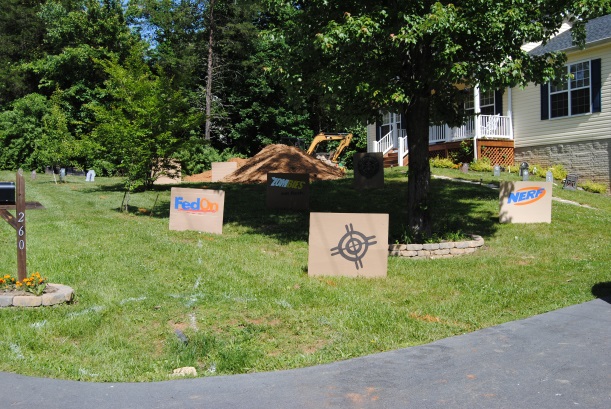 I put the shot blockers up at various spots across the yard; ignore the construction in the back. These were large pieces of cardboard I got from Sam's Club painted with different themes. Simply hammer two dowel rods into your yard and wire the cardboard to the dowel rods.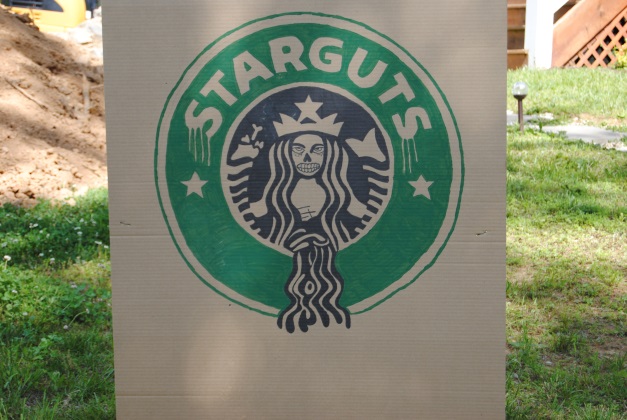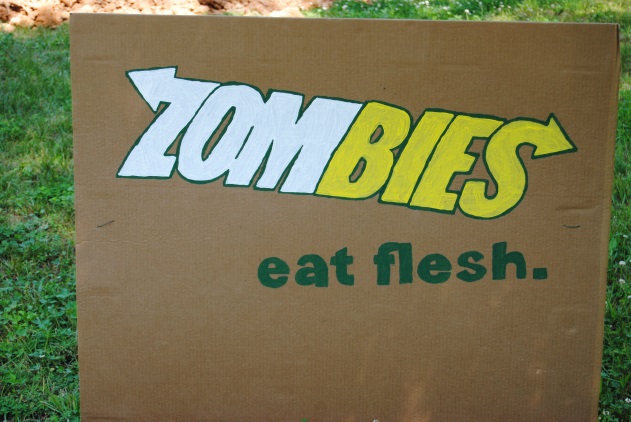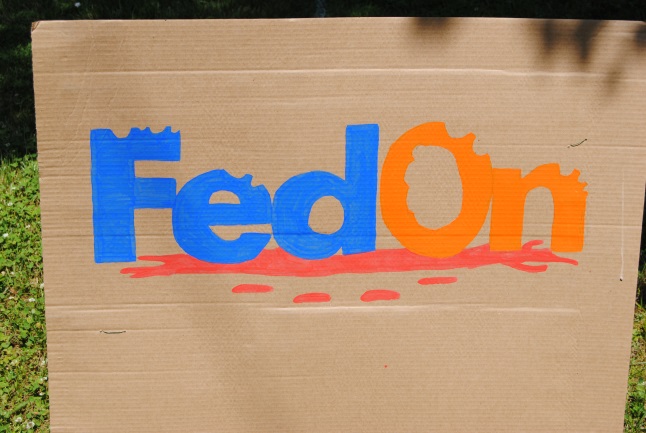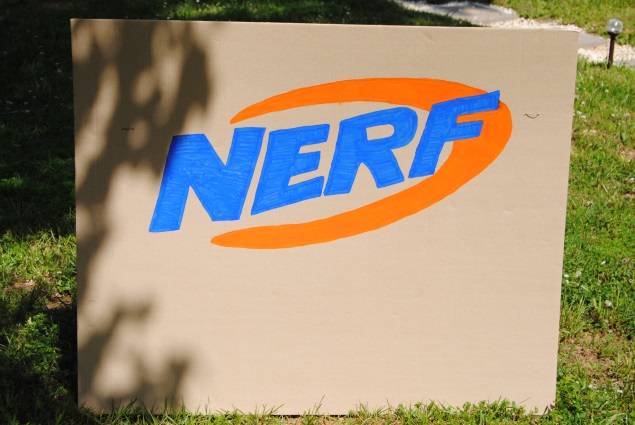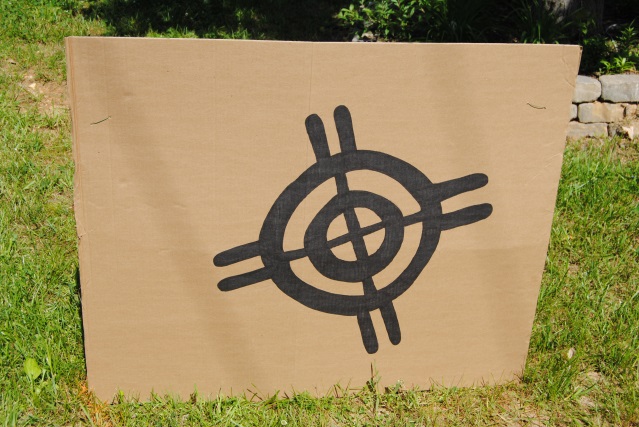 I also had a graveyard and other zombie related items, just for a little fun decoration.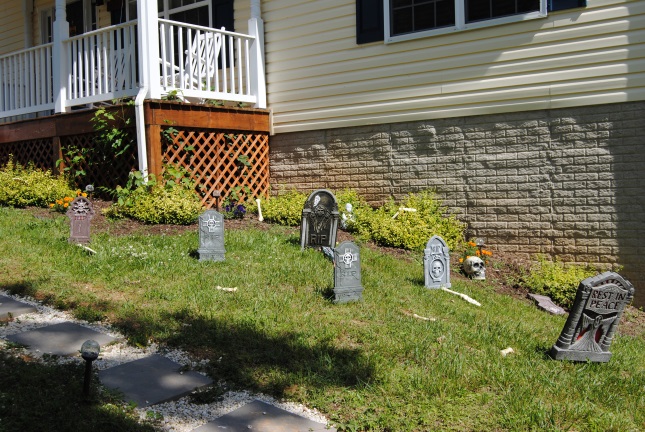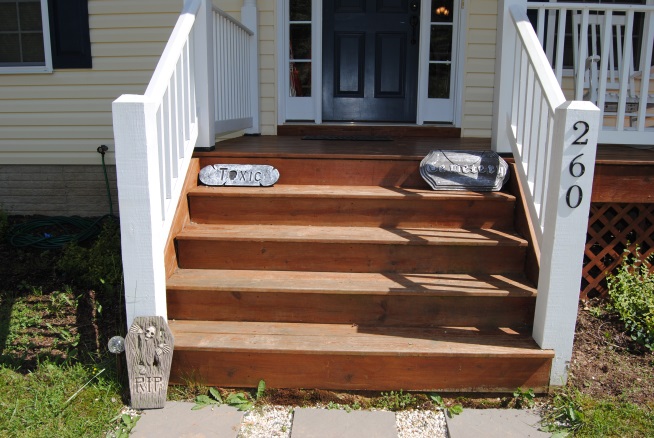 After you have set up the battle ground, let the kids loose to have the most epic nerf battle of their lives. Just a little FYI, be prepared for a whole lot of nerf bullet clean up!
I also made a nerf obstacle course. This included athletic tests and target practice.
Obstacle Course Essentials
-Cardboard
-Paint
-Pool Noodles
-Dowel Rods
-Hacksaw
-Wire
-PVC Pipe
-2 PVC T-Joints
-2 PVC Elbow Joints
-Drill
-Golf Tees
-Ping Pong Balls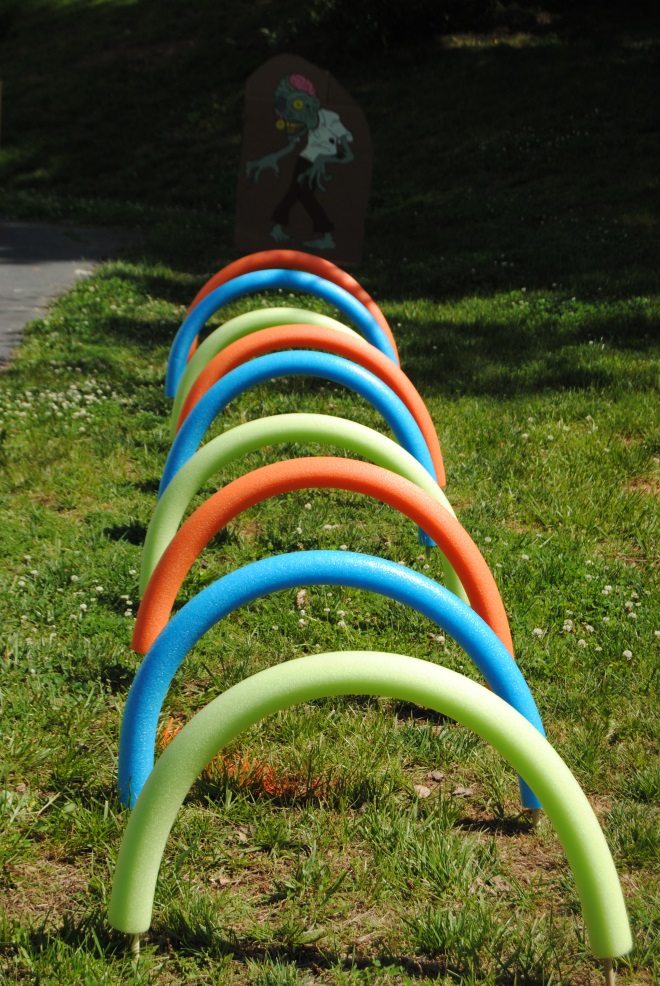 Pool noodle tunnel crawl- I picked up several pool noodles from Dollar Tree and hammered in short pieces of dowel rod. Once the dowel rods are in place, the hole of the pool noodle slips right onto them to secure them in place.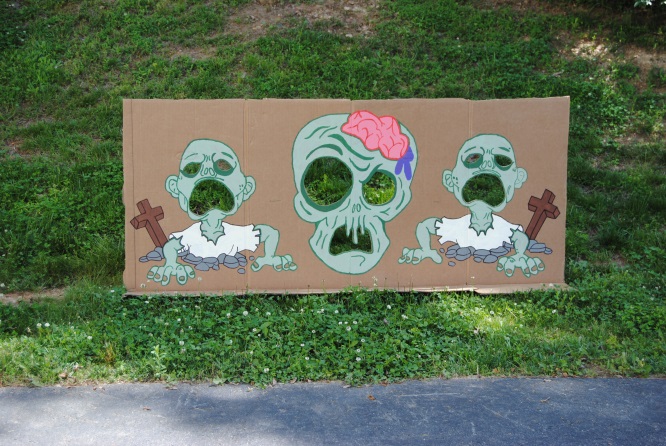 Target practice- Shoot nerf bullets through the openings.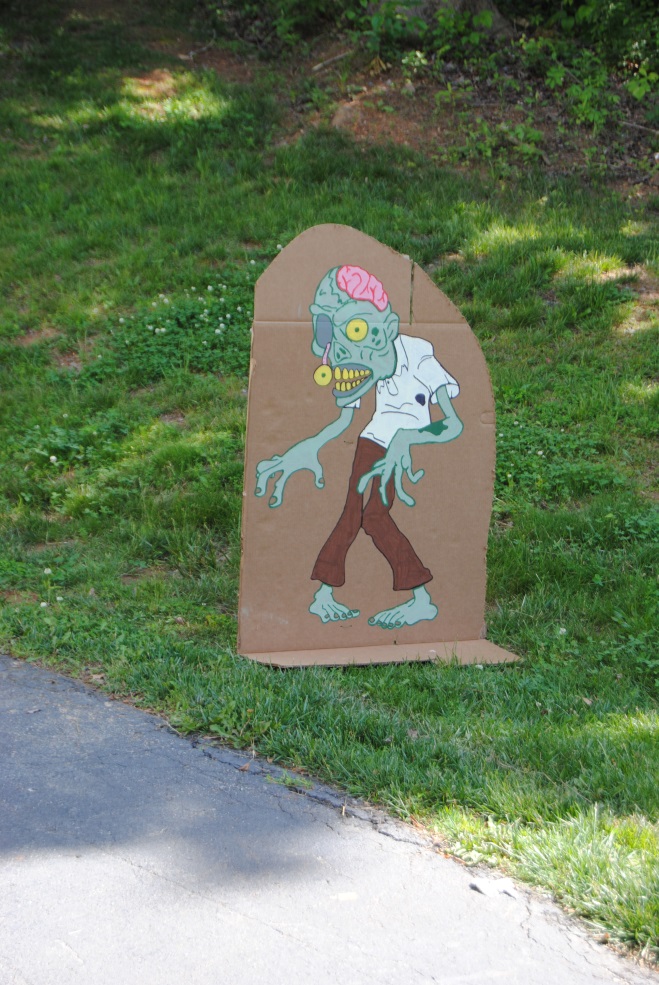 Zombie Take Down- Shoot the zombie before he gets you!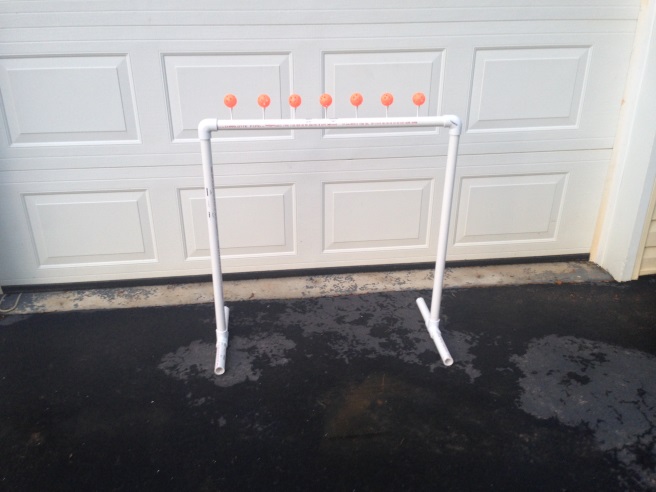 Precision Target Practice- Shoot the ping-pong ball off the golf tee with only your nerf bullets. I used PVC pipes to construct the stand and drilled holes in to hold the golf tees.
Inside Decoration Ideas
The inside of the house was meant to look like an abandoned house, that zombies were attacking. I used brown butcher paper to do the "drywall holes". I also used long cardboard pieces to block off my fireplace. I printed different zombie hands and heads to finish off the look. I decided on green and black to represent zombie colors for the party. I also used blue and orange to represent Nerf. I cut big zombies out of black poster board to block the windows and look like shadows.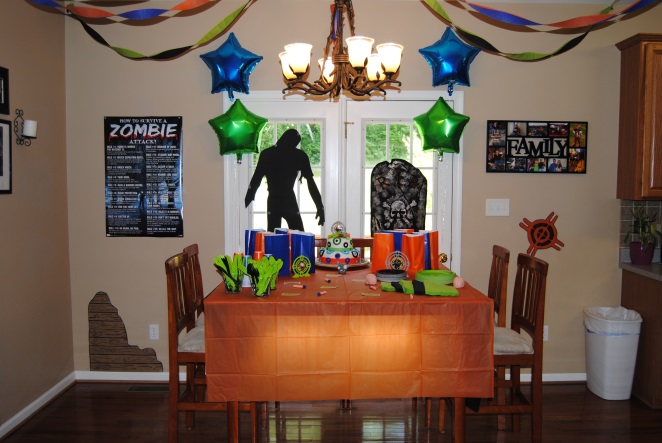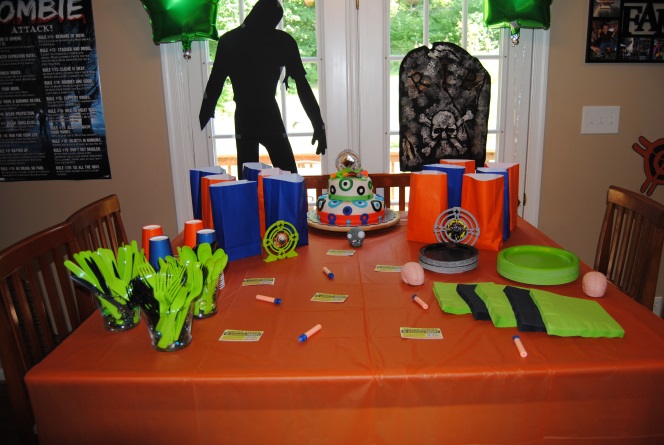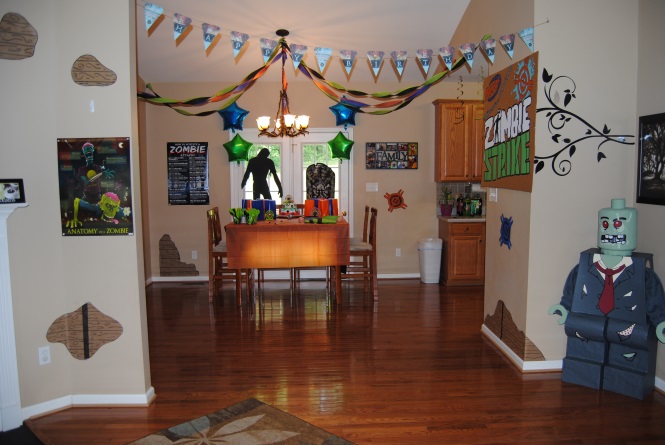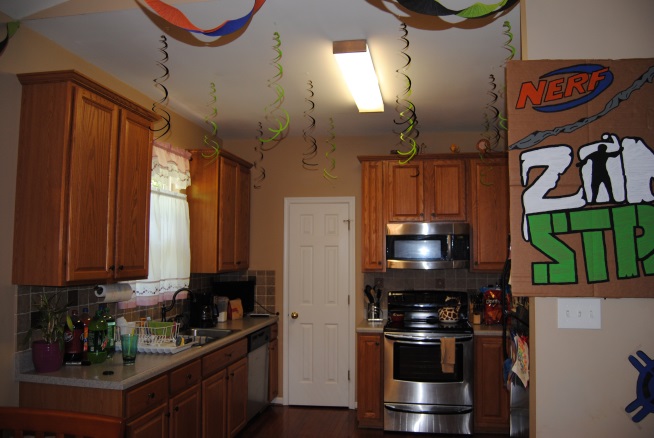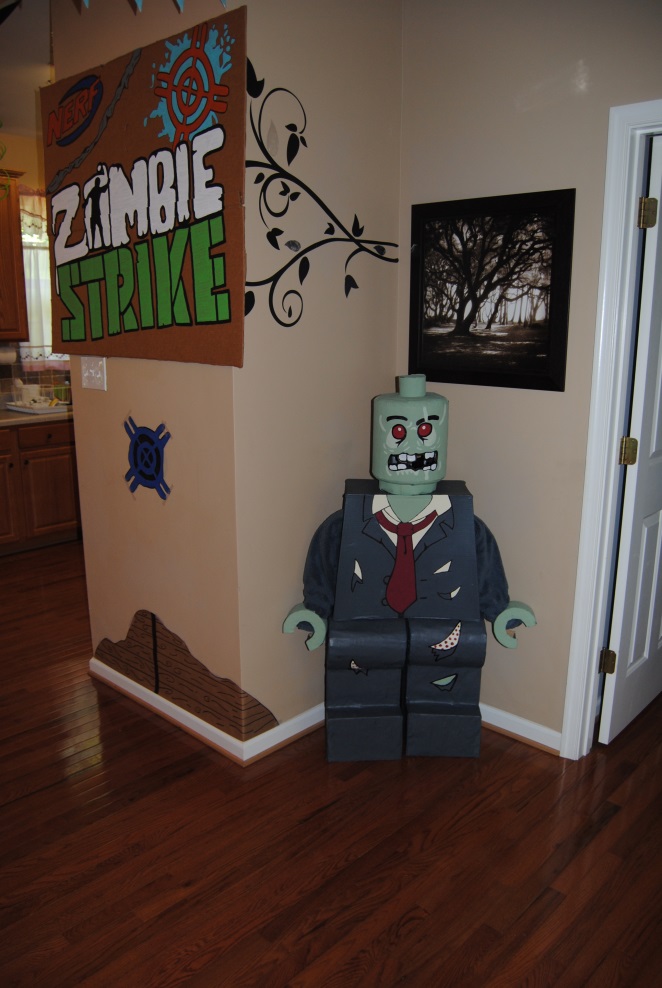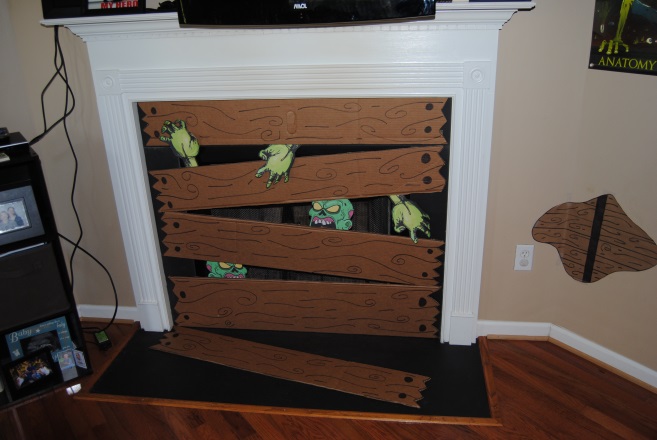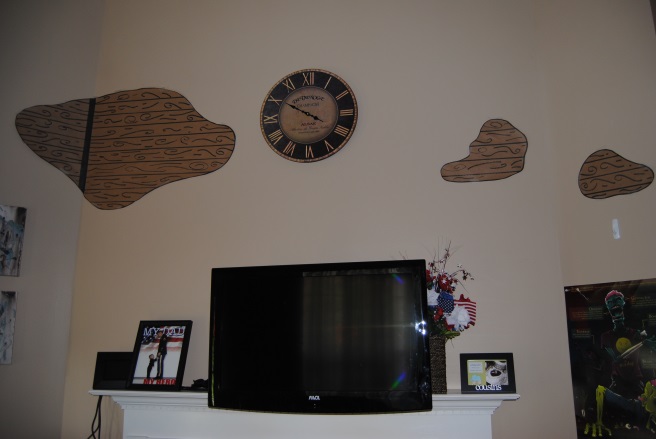 Cake
For the cake I really struggled to find a style I like. Finally after many false starts, I landed on what I could do in the time I had left. I'm sure you can find a better cake example on Pinterest.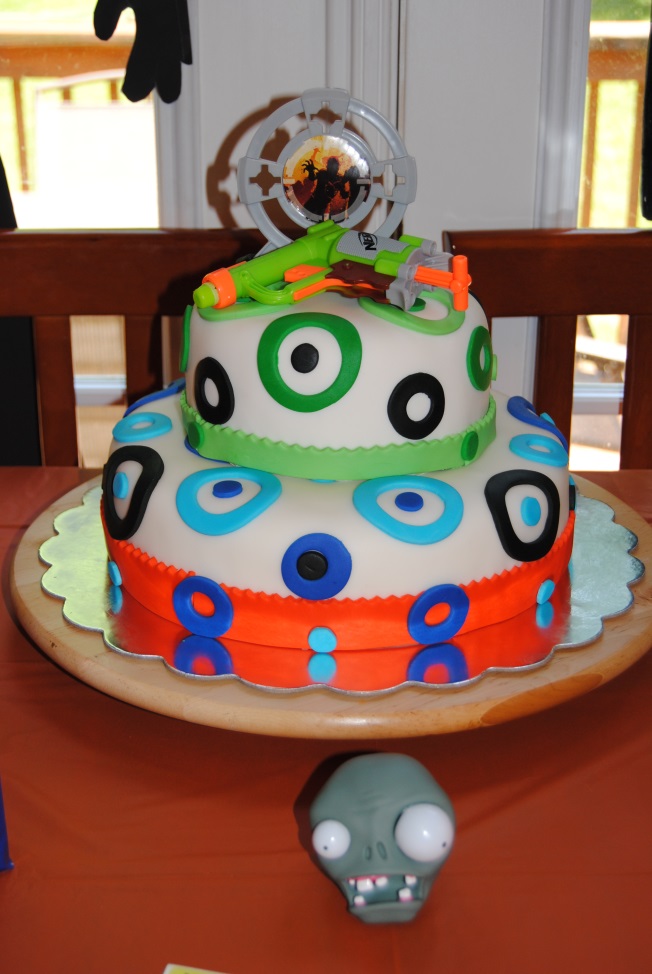 That completes your awesome Nerf party! Hope your kids enjoyed it as much as mine did.