Hello Fall Porch Sign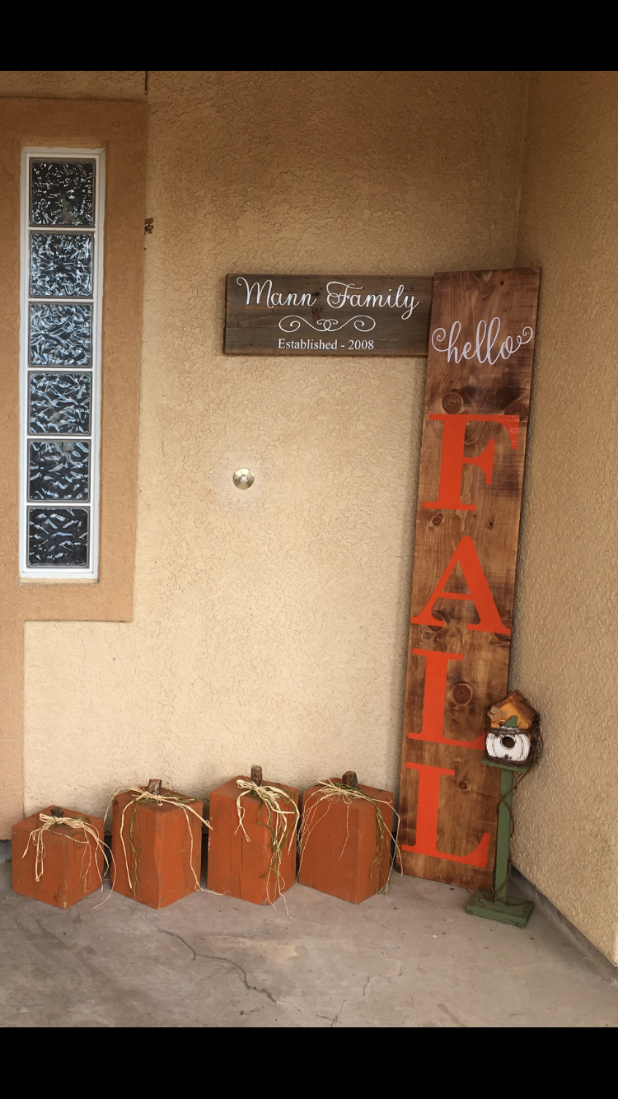 Materials-
-6' x 1' Board
-Stain or Paint in desired color
-Orange vinyl
-White Vinyl
-Transfer tape
-Ruler
-Vinyl Cutting Machine (If you do not own a vinyl cutting machine, there are machine free instructions at the end of this post.)

1. When purchasing your board, make sure to stand it on a flat surface and insure that it will stand properly once completed. If it leans, get a new board! Sand your board and paint or stain it to your desired color.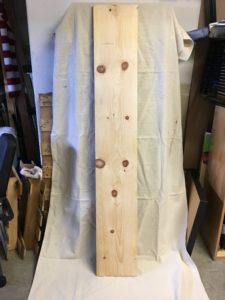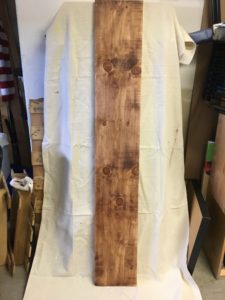 2. Allow to dry completely.
3. For the "FALL" itself, I used Bookman Old Style Font and Oracle 651 orange vinyl. "F" and "L" are cut at text size 1100. "A" is cut at text size 1060. The letters fit perfectly except for the "A" which I cut off a ½" off on each side. Weed excess vinyl from letters and peel your first "L" off of it's backing paper.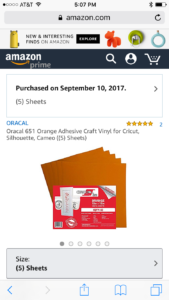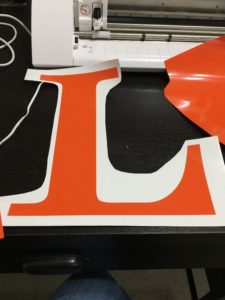 4. I started from the bottom of my board and worked my way up to apply my "Fall". Measure 3" up from the bottom of my board and either put a light pencil line or lay your ruler across the line. Remove your "L" from its backing paper and carefully center it on the board and along the 3" line at the bottom of the board. I did not use transfer paper for the letters because they are large, solid pieces that were easy to apply.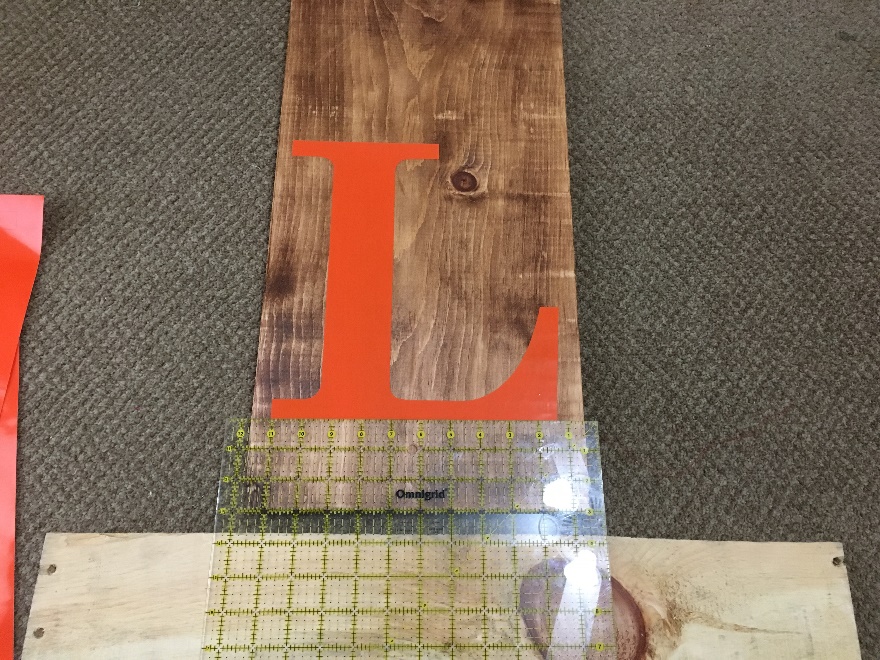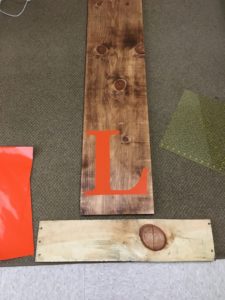 5. Measure 3" above the "L" you just applied and apply the next "L" in exactly the same way.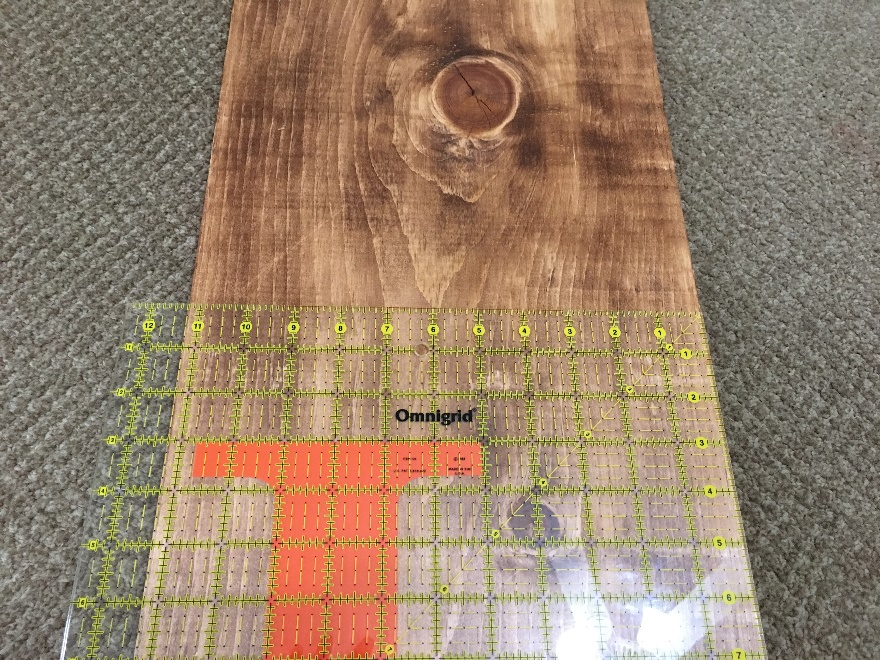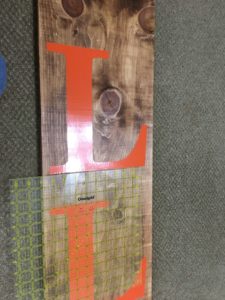 6. Repeat with the "A" and the "F", also spacing 3" between these letters.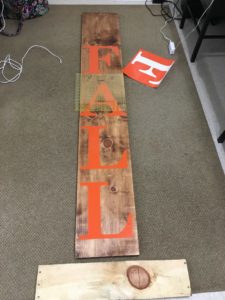 7. Choose your "Hello" or make your own. I cut mine out of white vinyl for ease of visibility. I purchased a finished "Hello" with decorative swirls. The first time I left the swirls off and later went back and added them. Weed out excess vinyl and use transfer paper to apply to your sign.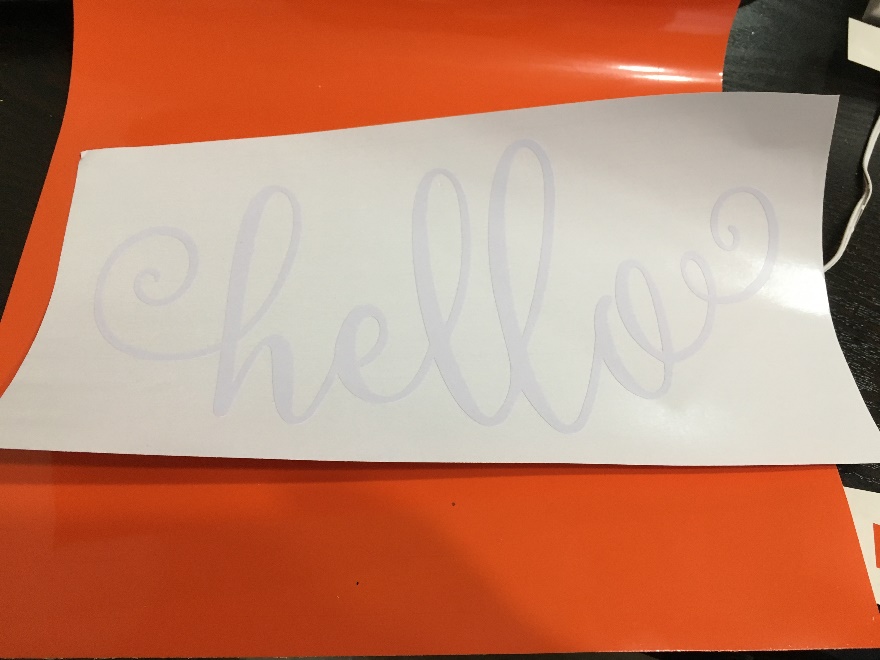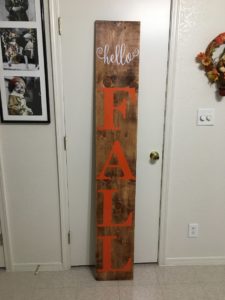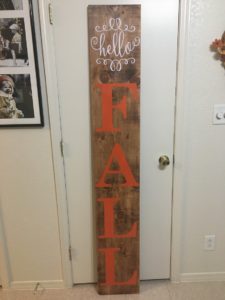 8. If your sign is going to be exposed to the elements, seal over the vinyl with polyurethane.
9. Place it on your porch! Enjoy and happy crafting!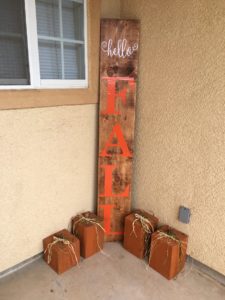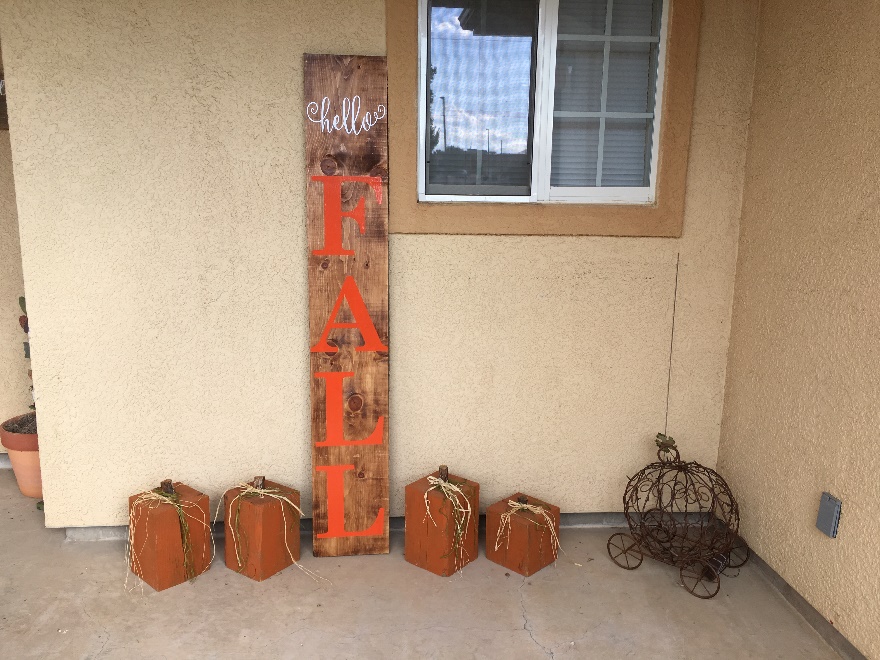 My sign free stands in a variety of places on my porch.
**Vinyl Free Instructions: Purchase a pre-cut "Hello" from an Etsy supplier. There are a variety of styles to choose from. On the back of your orange vinyl sheets measure out simple block letters in reverse. Luckily these are simple letters and can be done with a ruler and some trial and error. Cut letters out of vinyl with scissors. Peel away from backing and apply the same way as machine cut vinyl.