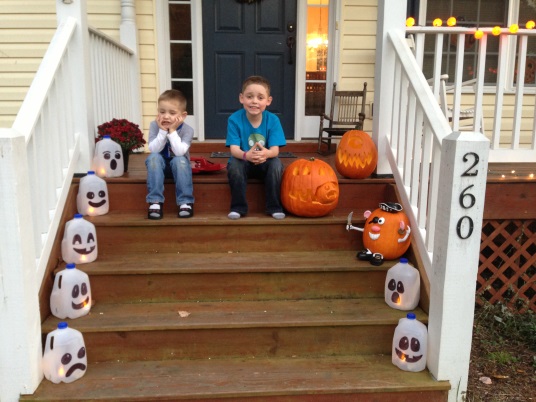 Materials:
-Milk Jugs
-Sharpie Marker
-Scissors or X-acto knife
-Battery Operated Tea Light Candles or a string of Christmas Lights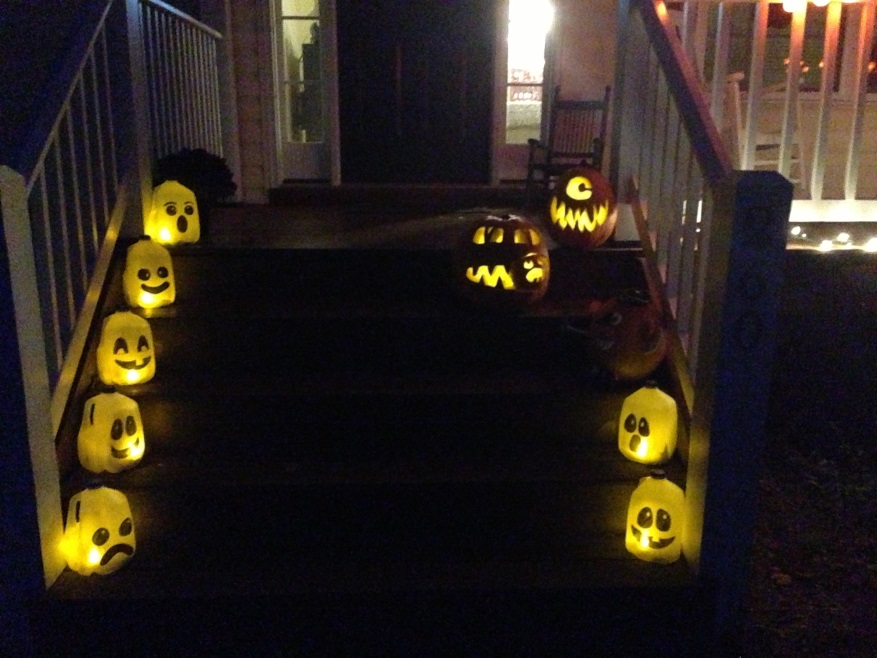 1. Start by collecting gallon milk jugs. Make sure you rinse and allow them to dry before storing, otherwise they can get quite smelly!
2. Remove label from all milk jugs.
3. Draw faces on the flat side of the milk jug. You can use simple jack-o-lantern faces or more complex designs depending on the desired look.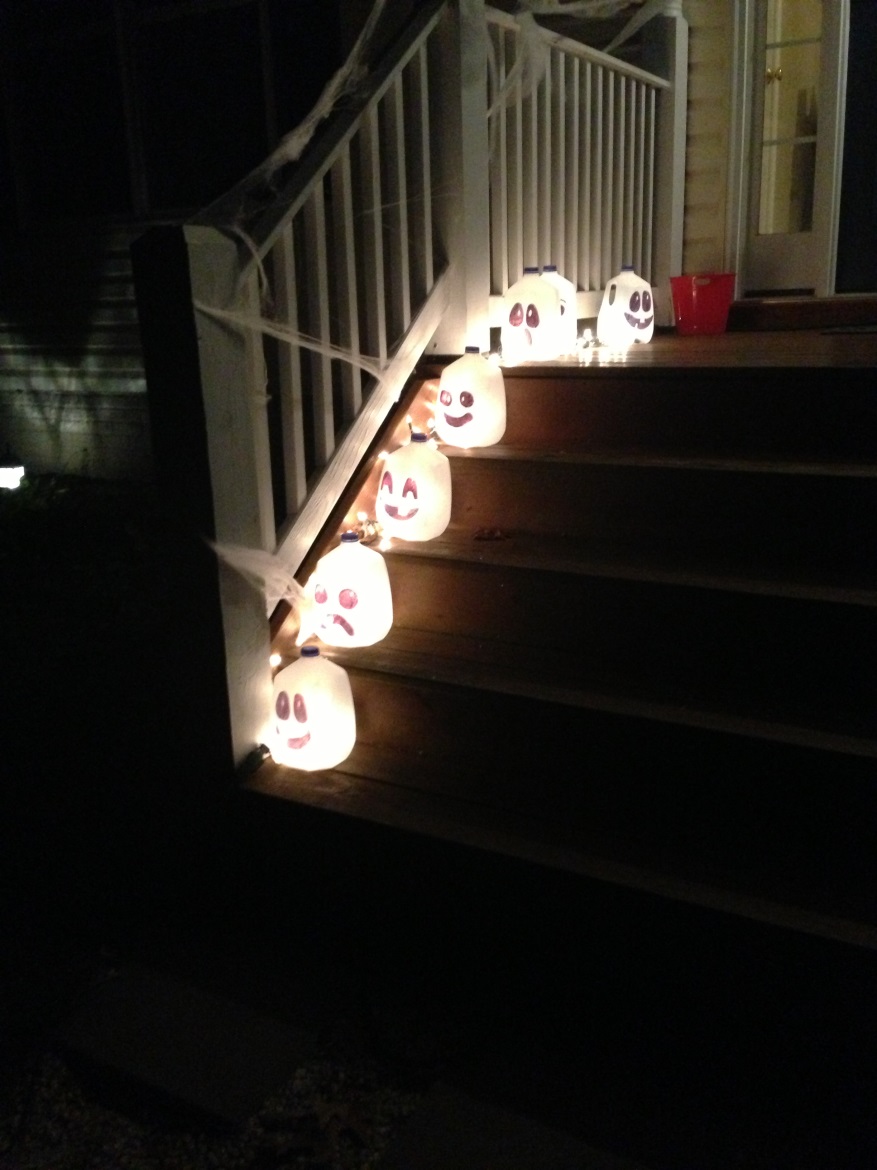 4. If using tea lights, cut a small circle in the bottom of the milk jug. This will accommodate for the tea light candles and allow you easy access to shut them on and off.
5. If using Christmas lights, cut a small hole into the opposite side of the milk jug from your drawn on face. Insert a few string lights into the jug and then skip a few and insert them into next jug. I made the mistake of trying to use a bottom hole on both styles and the milk jugs never set right.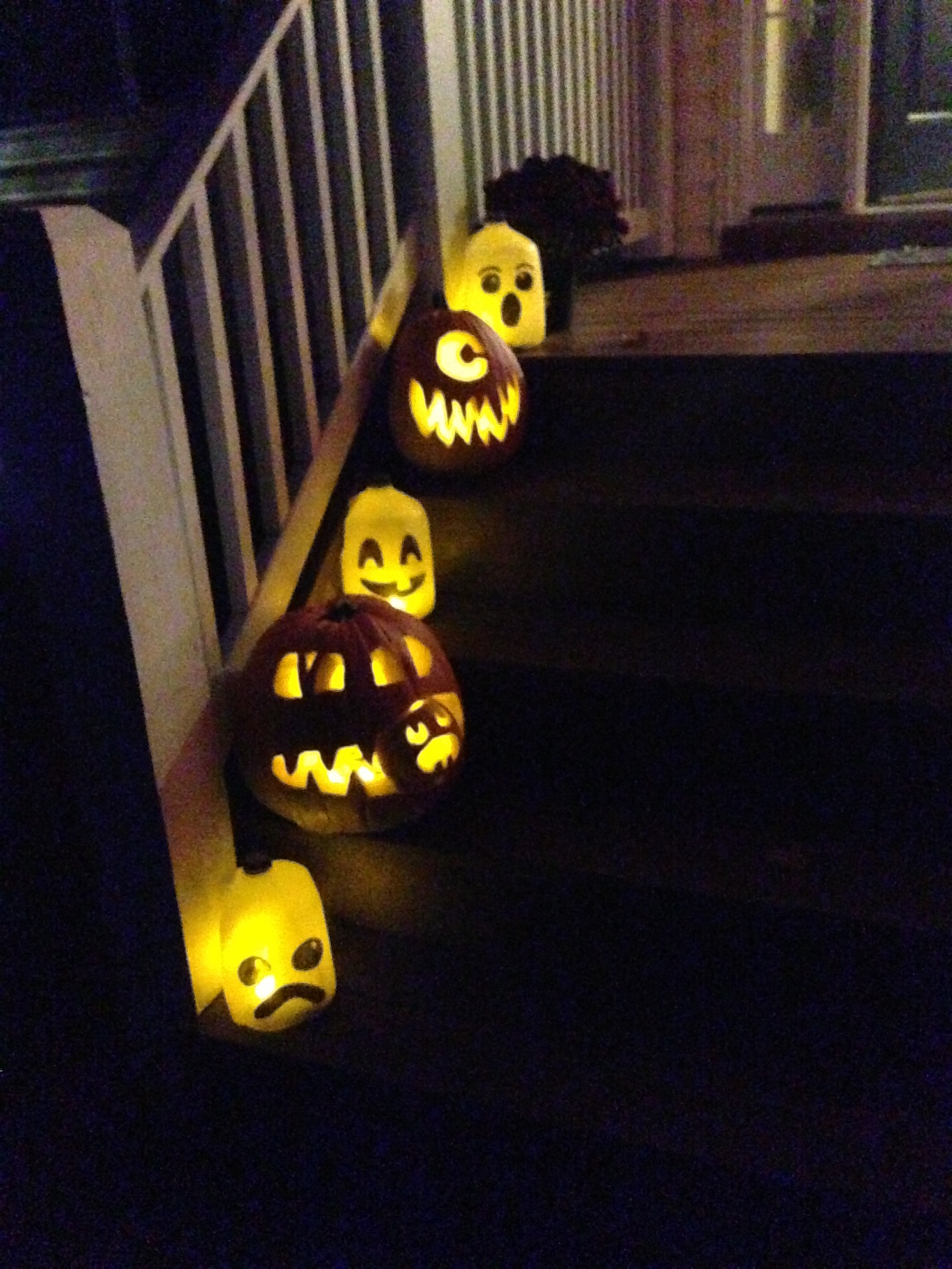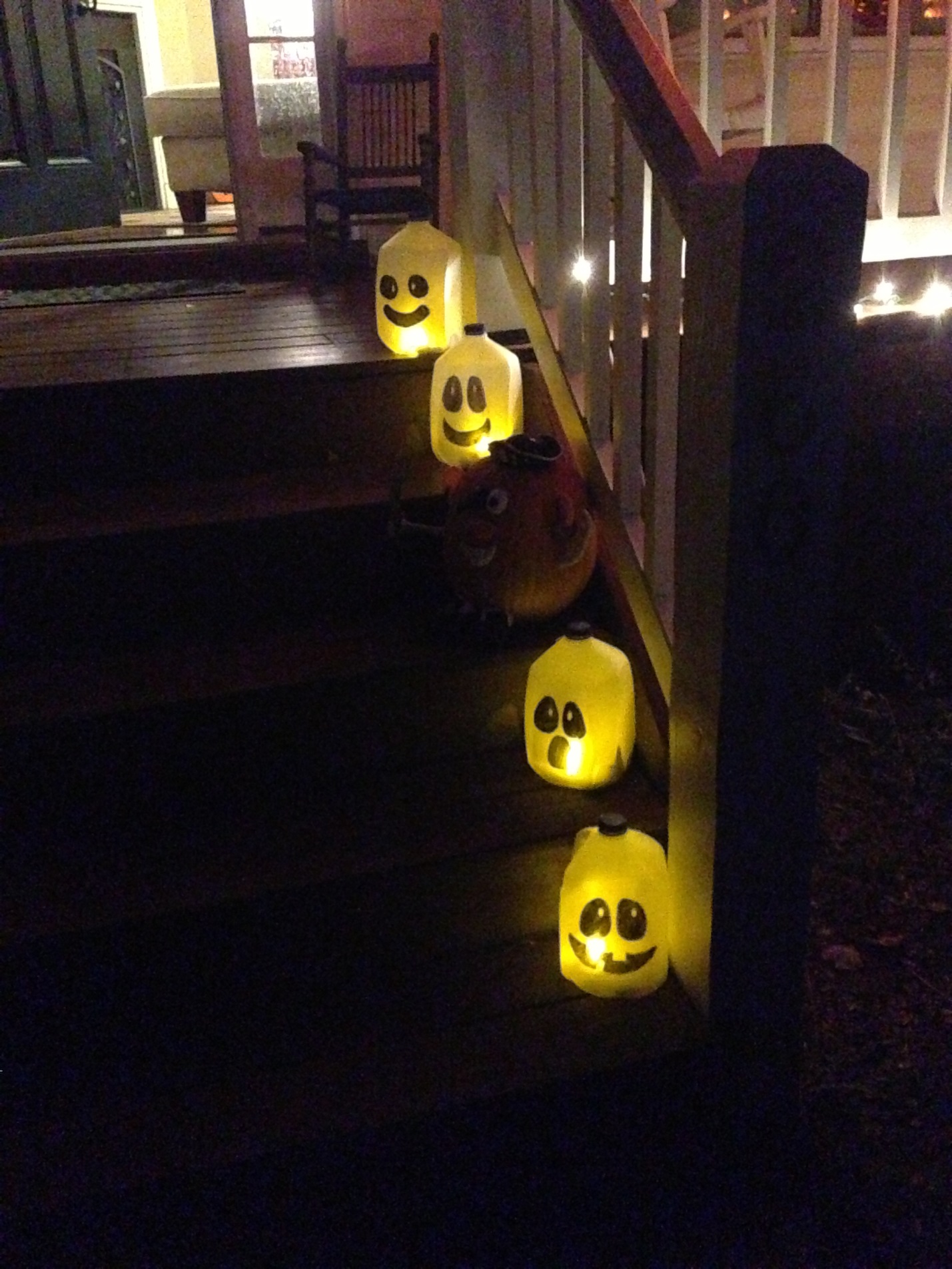 ** Other ideas**
   -Green glow sticks and make Frankenstein heads
   -Orange glow sticks to look like pumpkins