I picked this pattern up at a quilt show last year in April and I couldn't wait to make it! Yes, you read that right, LAST YEAR in April. Sometimes, I'm incredibly slow at projects. Nevertheless, I finished this last weekend and I love the way it turned it. The pattern was incredibly easy to read and understand. Shabby Fabrics are some of my favorite patterns; they are perfect for beginners. To purchase yours, click the following link: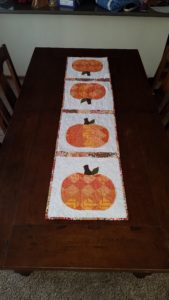 I didn't have enough fabric to completely do the back in the leaf pattern, so I had to patchwork the back.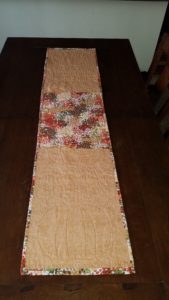 The pumpkins, stems and leaves are applique. I basted this quilt with safety pins, and for this particular project, it was a complete pain. I had to remove the pins as I was quilting.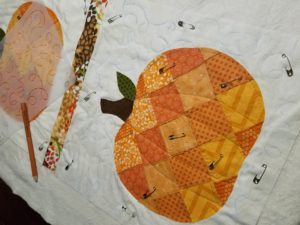 Also, this is my first shot at free range motion quilting! On all 4 pumpkins, I quilted lines down to mimic a real pumpkin (pictured above). On the leaves I did swirly lines. For the outer edge of the first 2 pumpkins, I drew the pattern on using a stencil (pictured above). For the last two, I completely free motioned them.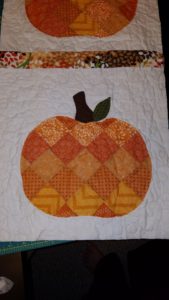 I used a blue pencil (pictured above) that I purchased at JoAnn Fabric. The package stated the pencil was water soluble and if you look up close, you can still see a smidge of blue after washing.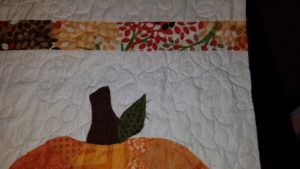 I won't use them again. To learn binding, check out my tutorial below. Happy Quilting!